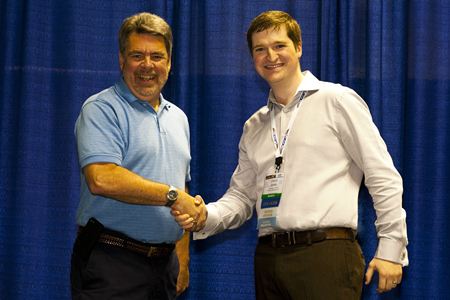 Two abstracts were presented at this year's M&M2013 conference. These were:
Platform (invited): "Advances in 2D, 3D, & 4D Data Analysis in HAADF STEM" in session A09.03 – Advances in Data Processing in Optical and Electron Microscopy. A copy of the abstract will be available shortly.
Poster: "How Flat is Your Detector? Non-Uniform Annular Detector Sensitivity in STEM Quantification". Winner, 'Best Poster – Instrumentation Category'. A copy of this poster is available here.